Time for the 2nd installment
Everyone is on the boat, waiting for it to depart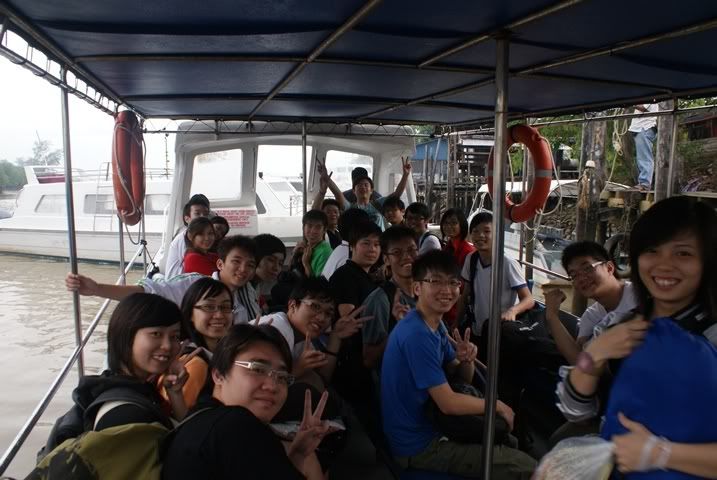 The boat ride to the island took roughly 45 minutes from the merang jetty at the mainland. The boat we rode was powered by twin Yamaha 250 engines.
And this is what happens when the boat is at full speed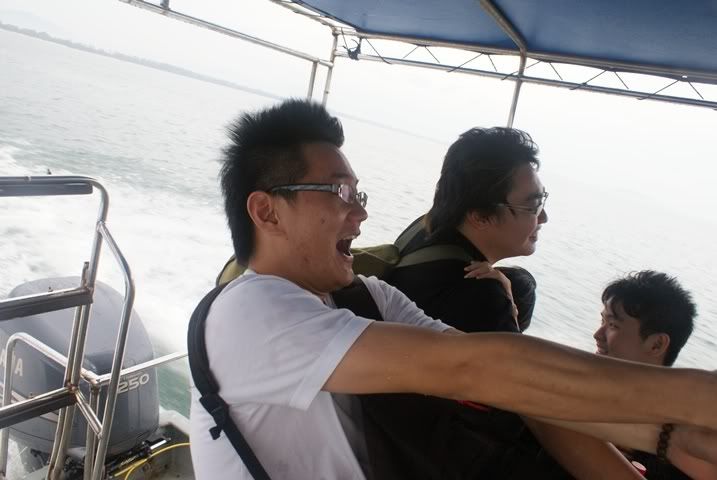 Here is an attempt of landscape shooting while on a moving boat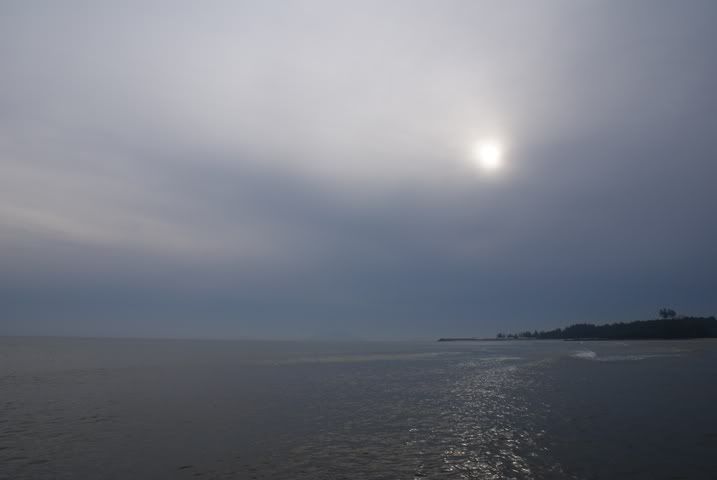 After 45 minutes, we finally arrived at the Redang Kalong resort, since we were early, we were told to wait around at the canteen area while they clean the rooms up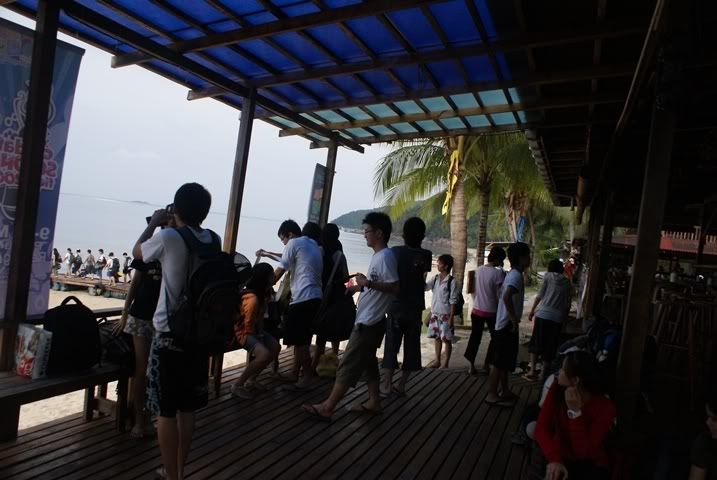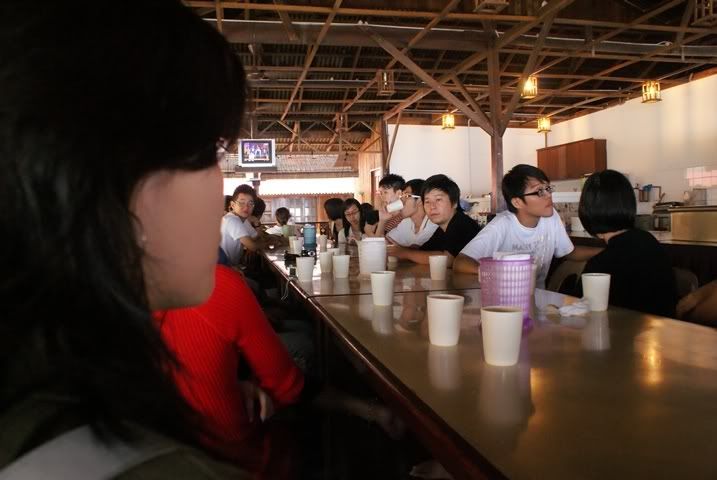 As you can see, some of us were very tired from the bus journey and all the waiting and transit time
The rest of the day was spent snorkeling and chilling out, was too lazy to take out my camera to shoot haha
The next morning, I wanted to wake up at 5.00am to shoot the sunrise, but was too tired, so i ended up waking up 6.30am to shoot the sunrise
This was the result of my efforts
There were a few more shots, but none of them were worth posting
After my morning "shoot", I decided to take a morning hike to Laguna Redang resort
And look at the "vampire" that woke up and decided to join me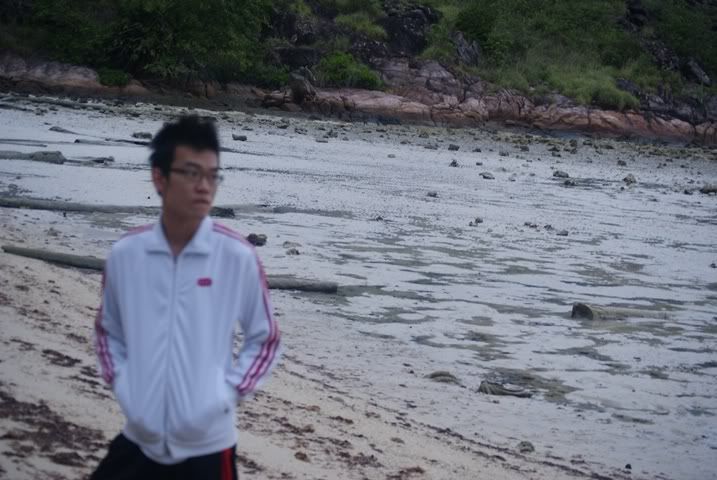 We passed by Redang Inn, which happens to be a abandoned resort along the teluk kalong beach
After roughly 20 minutes, we finally reached Laguna Redang
The rest of the day was spent snorkeling and chilling again, seems to be the only thing we do haha
Here is a shot using the rule of third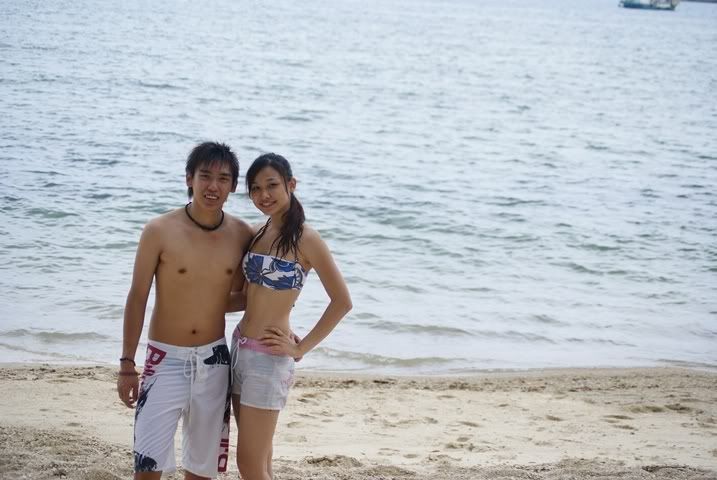 These shots were shot during lunch, all shots were taken candid style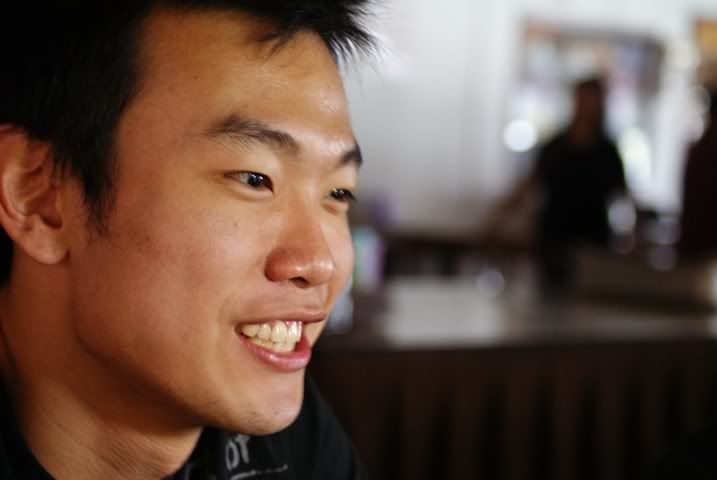 I managed to snap this squirrel stealing watermelon leftovers from the tables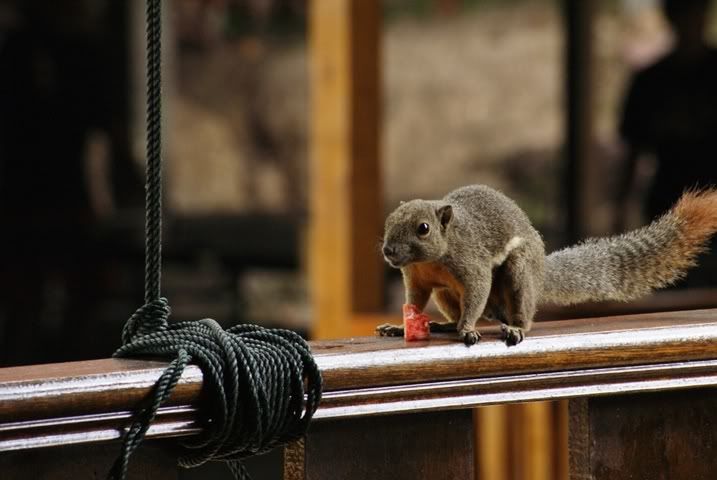 And here is another squirrel who just loves to pose
The guys chilling out on the beach chairs after a tiring snorkeling trip
That's all for Part 2, stay tuned for the next installment.
C&C's are always welcomed