Friday night outing,
We had yam cha session before going to Club 28 for a pool session,
kevin and his friends . . .
random shot of the lighting at a coffee shop
and finally ... Some pool shots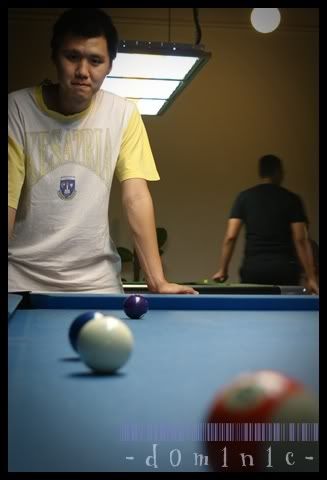 wing chuan posing
myself getting ready for a shot
wing chuan getting ready for his shot
That's all for the pool session, the other pictures were OOF
And here is a preview of what is going to come . . .
stay tuned . . .