Some little updates in my life :D
To start things of, I got accepted into RMIT University in Melbourne :D YAY !!!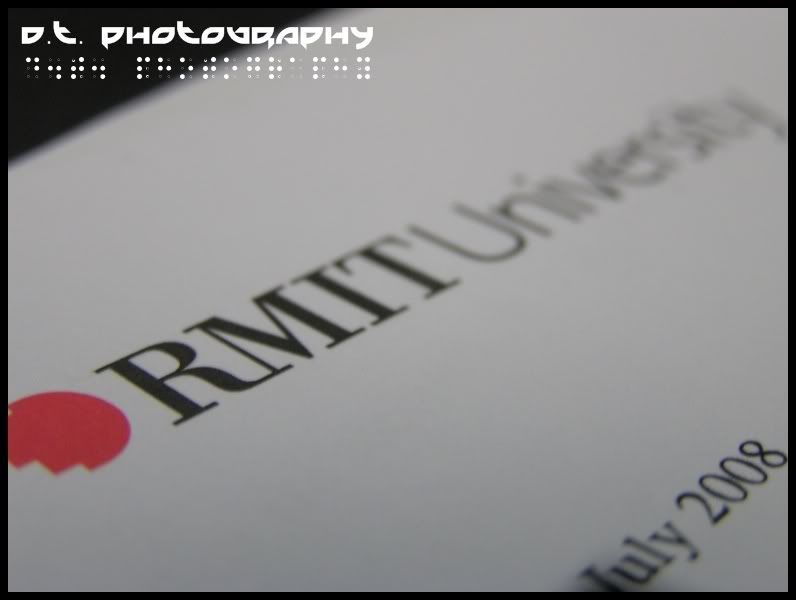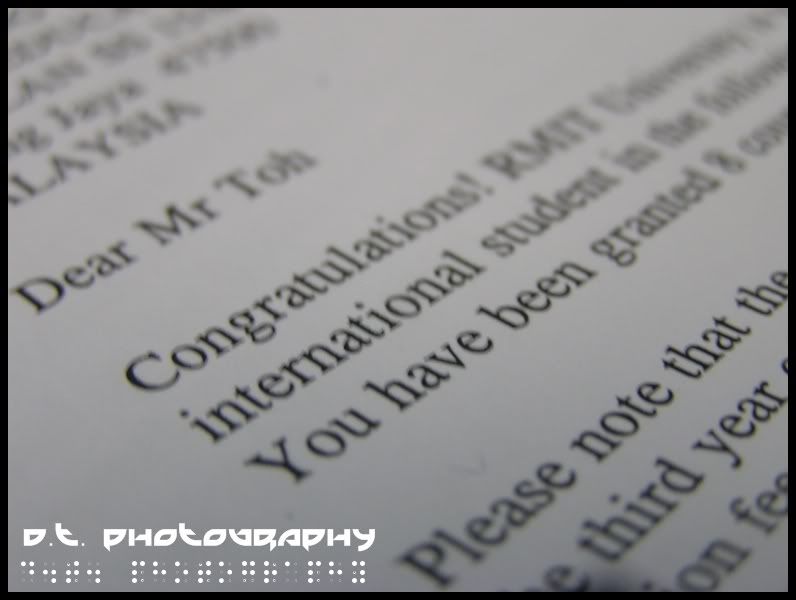 Another important milestone so far is my GRADUATION !!! :D :D :D
Finally after 2 years of studying in Tunku Abdul Rahman College
but . . .
Ugh . . .
OUR CERTIFICATES WILL ONLY BE COMING OUT AT THE END OF THE YEAR !!!!
but who the hell cares !?!?!?!
I have GRADUATED my diploma !!!!
Hahahahhaha
Some pictures from the graduation
Signing off . . .